The story goes that in a 'Lion King' style introduction, after leaving maternity hospital Mr and Mrs Peters brought their son down to the shore instead of going home, and pointed him at the sea, and at and their boat bobbing on it. The seed of a future in yachting was sown in that moment…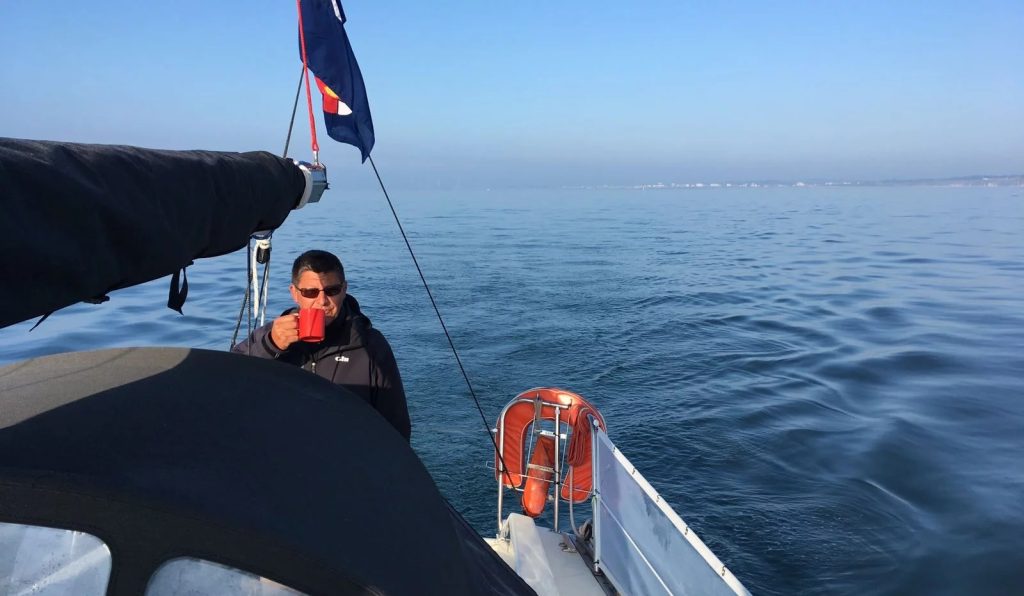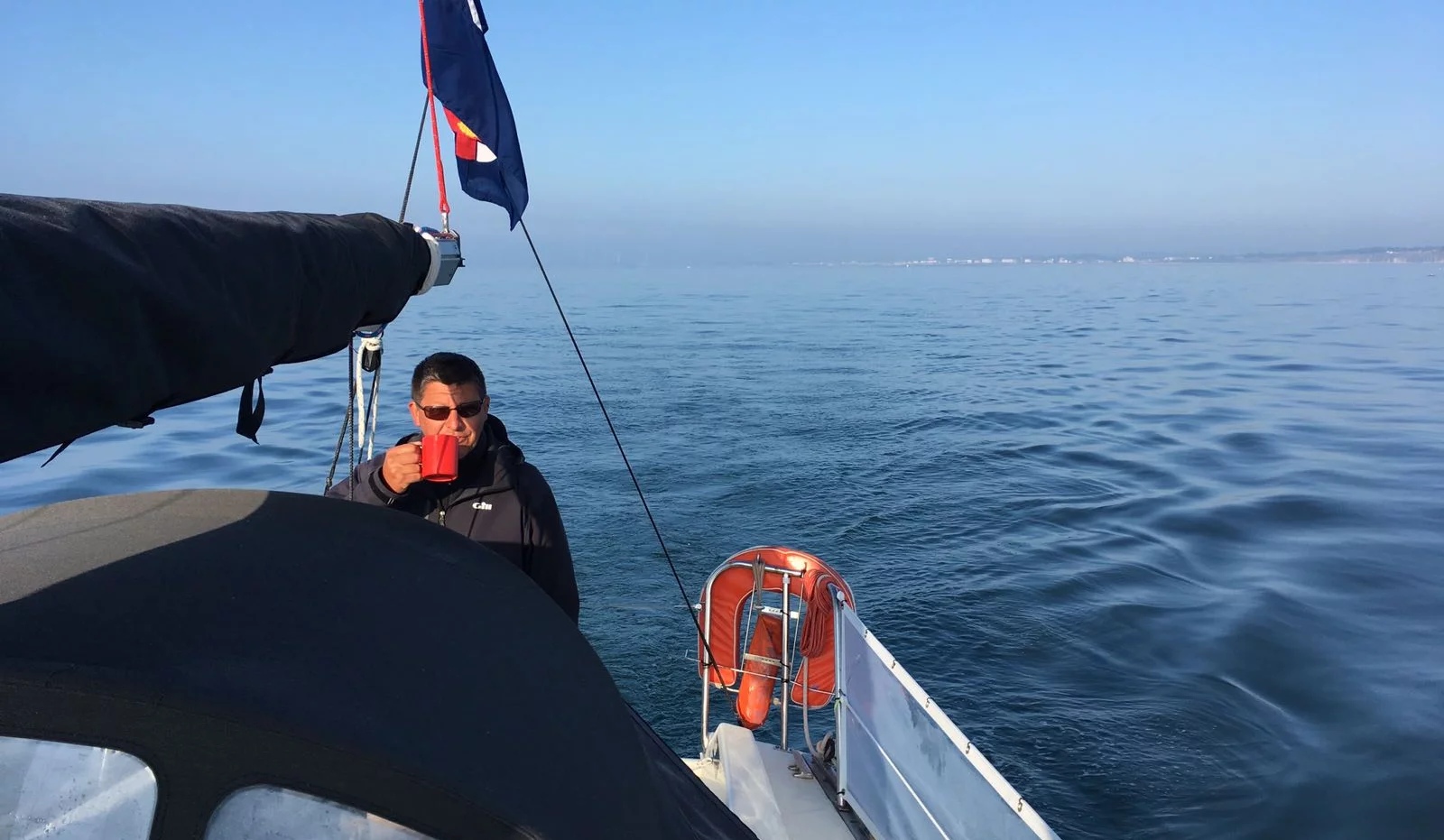 There followed a childhood where 3 point fixes were understood before I knew what trigonometry was, and trimming a boat became as natural as breathing. A very early memory of dolphins accompanying our entry to Scilly at dusk will probably stick with me forever now, and acts as a measure for every time I meet another pod!
As I got older, I discovered racing, and after a Mirror and then an Osprey (being tall limits the number of dinghies one can helm, and still have a crew to blame!), I then honed my skills crewing in yachts instead. In this, I was lucky to be involved with many teams (from Sonatas to a Swan 45), with some sailing to a very high standard indeed: the feeling of winning races in places like St Tropez or Antigua became intoxicating.
After University, I eventually managed to fund my own pocket cruiser, and we sailed her extensively and successfully over many years of Corinthian racing through the noughties. This was alongside the Grand Prix events I competed in, and also the increasing number of delivery trips up and down (and to and from) the Mediterranean, as well as back and forth across the Atlantic which vastly increased my sea miles. In this way, I got to see plenty of weather and even swam in a 'superpod' of dolphins during the very quiet 2005 Fastnet (a close run for the Scilly experience all those years before!).
During this time, I had been earning my living in the highly competitive, and niche, UK electronics manufacturing sector. However, I eventually submitted to the inevitability of a career in sailing, when Rob Kemp invited me to work with him in 2006: in a drive to greater efficiency, the use of modern manufacturing methods is now being adopted at Kemp Sails to control costs and keep prices as competitive as possible.
For many years I have supplemented my living with teaching yachting to the RYA syllabus, as well as with Clipper Ventures delivering their training up and down the Western Approaches: I still skipper a 40ft yacht at events such as Cowes week and Round The Island race. The sense of shared purpose (and the 'witty repartee') remains as exciting as ever, even if the challenges are different: as much of my commercial work remains with novices these days, the trophies are very much rarer…
My wife and I now own an MG C27 which we are slowly readying for joining in some local 'fun' racing. She was originally bought and prepared for a cruise around the UK over the summer of 2017 – see www.rumjuggernaut.com for the whole trip, during which we met a great many more dolphins too! 
I firmly believe that UK manufacturing, and the skills of my colleagues, are amongst the best in the world: it is, therefore, a privilege to be able to offer products which are borne of such formidable experience and knowledge as my peers and I bring to bear.