Managing Director
"I started sailing when I was 4 sat in the bottom of a dinghy on the river Thames- and that's a long time ago now!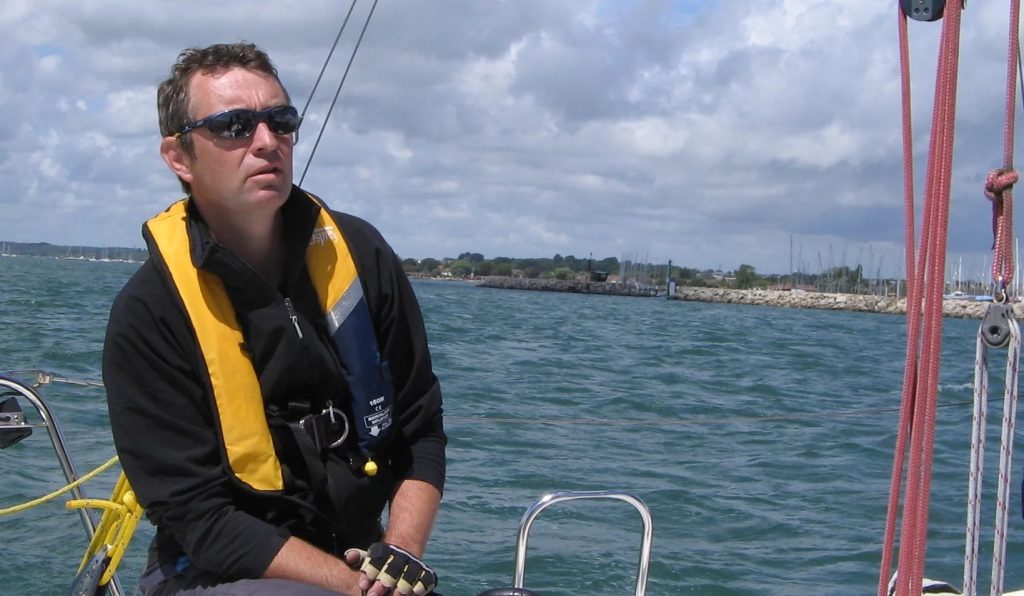 A move from Hampton to Poole by my father's work commitments turned out to be a life-defining moment for me. My parents joined our local sailing club, Poole YC and that was the inspiration for a life dedicated to all things to do with the water.
My first boat was a rather old Gull dinghy that my father had lying around in the garden after some serious TLC it was ready for its first sailing outing in years. Back then the whole learning to the sailing thing was rather a seat of the pants, no formal training, just a book with a few pictures and off we went. I can still clearly remember the sound of falling pots and pans as we hit the side of a moored yacht as I and my crew had not quite mastered the turning around thing!
After this rather traumatic start and some more practice, I was ready to trade in the trusty Gull for a Mirror which I then learned how to sail properly and to race. This was followed by a whole series of different dinghies and yachts.
Since my first boat, the aforementioned Mirror, I have pretty much sailed and raced anything that floats, including Windsurfers, International Moths, Micro-Tonners, Mini-Tonners. Competed in Quarter and Half-Ton Cups, plus a host of offshore events.
I spent several years travelling all over the globe with a match racing team, but now that my kids have developed a rather addictive dinghy racing habit our beloved Jeanneau Sunfast 32 (which we also raced locally) has gone.  The match racing has taken a back seat and I am now chief taxi service, maintenance guy and all-round 'facilitator' for my son and daughter. Currently, my son races in his Laser and my daughter also races hers and is now at Uni so also team racing alongside her Laser and Offshore events.
Most weekends are now spent travelling to various events in and around the UK and now Europe, the A34, the road to everywhere! – is a common route for us on a Friday night. If you see one the Kemp vans at an event – do come and say Hi!
Currently, I sail a Laser, it's quick simple boat to rig, painful as hell to race properly but great fun. Alastair my cousin and our loft manager also race one so there is some regular loft banter the following day after racing depending on who beat who, made even better if my kids beat us both!
In my spare time I am heavily involved in the Poole YC junior training program, helping to coach the next generation of sailors and assisting my wife Juliette with her role as South Area Topper Class  Training Rep. I get to spend a lot of time in a rib, coach some great kids who will be the sailors of the future and, as in the picture below, have a great time on the water, both working in an industry I love and having fun at the same time, who said work was dull!"